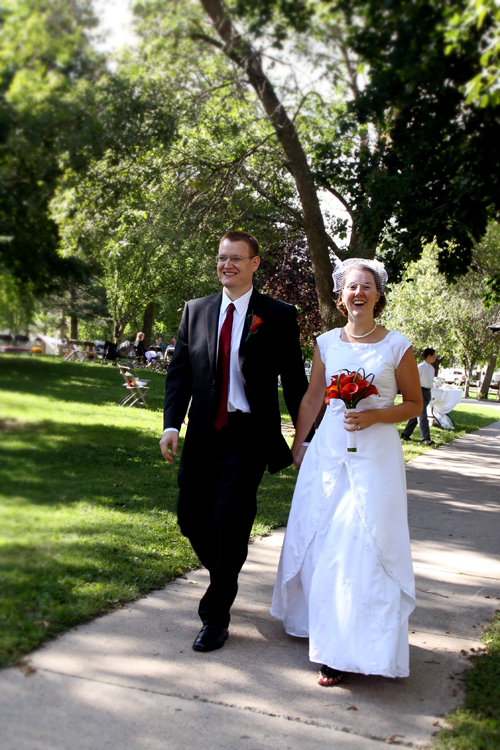 On October 21, 2009 I contacted gracegirl81 on Sovereign Grace Singles.
On March 11, 2010 I flew up to Wisconsin to meet Jana Baldridge, and began courting that weekend.
We got engaged on May 28, 2010.
We were married on September 4, 2010 in Reedsburg, Wisconsin!
For the full story, and to see more pictures, see chrislovesjana.com!